Utah Diesel Tech Pathways (UDTP) was formed in 2017 by the Governor's Office of Economic Development (GOED) in conjunction with Salt Lake Community College, Jordan and Canyons School Districts and industry partners. The pathway was formed to better fill the talent pipeline for diesel tech industry—an industry in high demand and vital to economic growth and development in Utah. Since its inception, the program has grown to four regions with over 15 education partners and over 100 industry partners and is continuing to expand.
Being a diesel technician is a hands-on job. Diesel technicians apply their knowledge on the machines that run this country and support the transportation, construction, and mining industries to name a few. Diesel technicians are in high demand and thus are careers with high job security and advancement opportunities.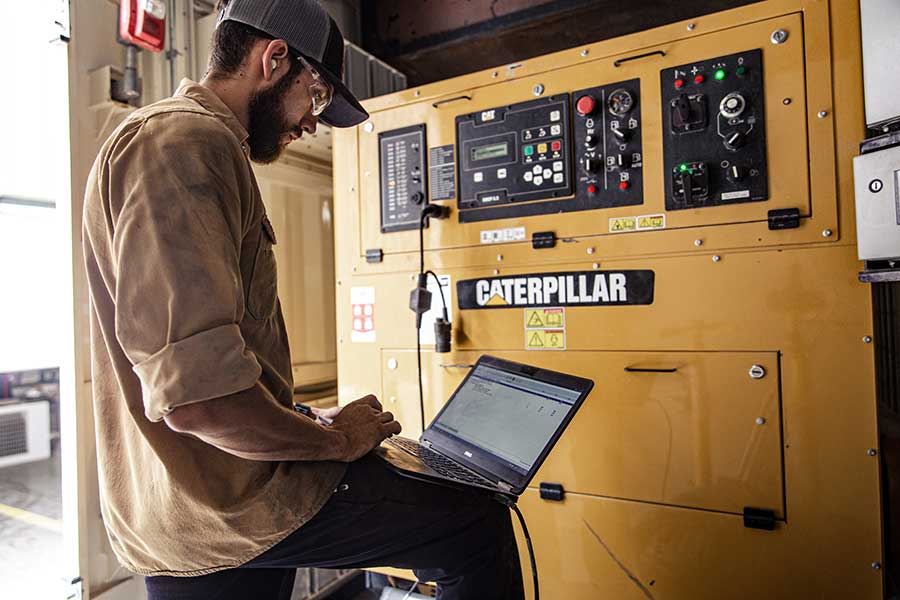 Be on the Leading Edge of Technology
Computers, tablets and advanced diagnostic tools are all part of the daily work environment in diesel technology. Stay up-to-date in this rapidly developing industry.
Working Conditions
Modern diesel engine facilities are clean and cutting edge. They provide best-in-class service and deliver the most efficient and effective equipment repairs in comfortable environments where employees can work and thrive.
Continuous Learning
Since Original Equipment Manufacturers (OEM) are constantly improving and re-engineering equipment to keep pace with technology, it is important that diesel technicians stay up-to-date through on-the-job training, classroom and online courses.
Advancement Opportunities
Not only is the equipment big, but the opportunities for promotions and job advancement are as well. Over 68% of the supervisors and management staff in diesel truck repair facilities today started out "turning wrenches" themselves.
PARENTS
Give your students the opportunities to thrive. This program begins the journey for your high school student to gain the skills they need for a rewarding career as a diesel technician. Paid intern programs, on the job training, and extended education through the tech school of their choice provides exciting, real-world experiences that will prepare them to excel in the diesel industry.
TEACHERS & CAREER COUNSELORS
Give your students a leg up on their career. High school juniors and seniors will get a headstart gaining valuable skills that articulate into higher education programs, allowing them to accelerate finishing their certification at the state institution of their choice.
ASE Diesel Brakes
ASE Diesel Steering Systems
ASE Electrical / Avionics
DST 1045 Basic Diesel
DST 1065 Basic Engine Performance
Diesel Shop Safety
Proper use of Hand Tools
Diesel Engine Systems and Repair
Transmissions, Manual and Automatic
Electrical and Electronic Diagnosis
Hydraulic Systems and Component Rebuild
Cab Air Conditoning and Heating
Air and Hydraulic Brake Systems
Steering and Suspension Systems
Differentials and Drive-lines
Diesel Mechanics
Testimonials
See what others have to say about Utah's Diesel Tech Pathways Program
Productive education partnerships, such as the Utah Diesel Technician Pathways program, are important investments in the state's future. We are fortunate to have unique partnerships with industry and education leaders to better align workforce education with economic opportunities in Utah.
We are excited about the opportunity to work with these school districts to strengthen our workforce in the diesel technician industry. Working with education will prove to be an asset to the industry community as we get to interact with the students who are interested in this career path.
always liked messing with diesel engines. Ever since then, I've always wanted to do it. I figured I'd still be turning wrenches or doing lube (jobs) at a dealership. Without the tech program, I wouldn't have gotten the job (at Detroit Diesel) building large engines. It's because of the certification from Tooele Tech.